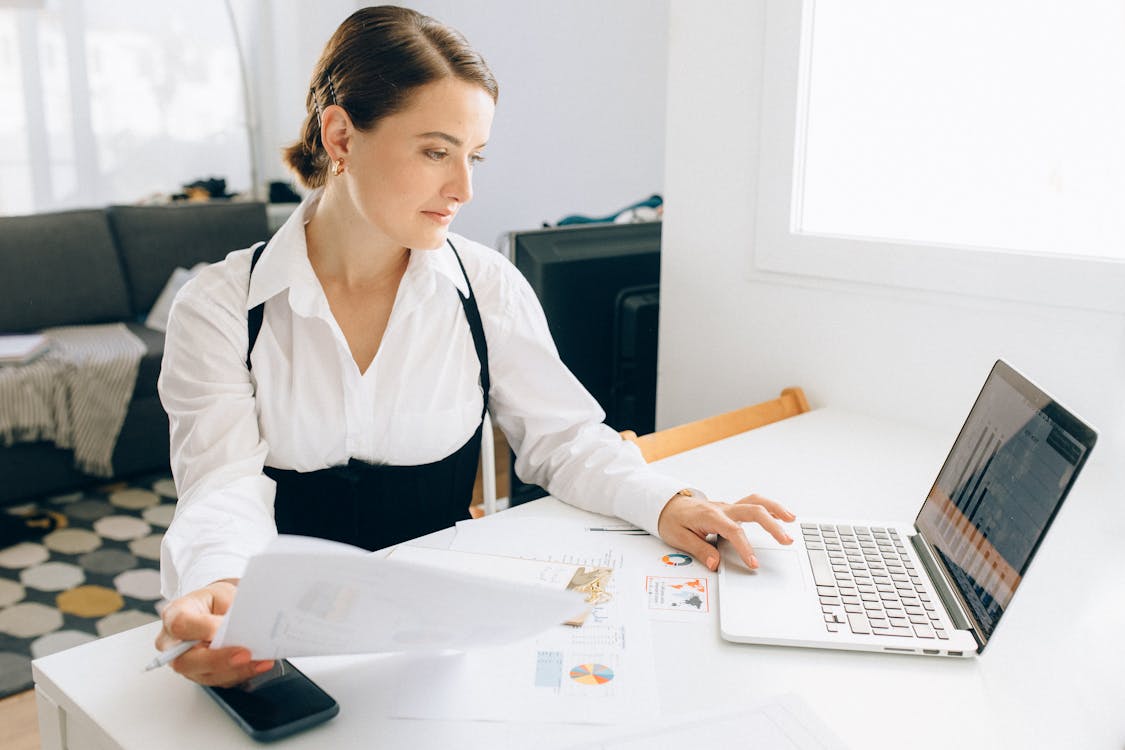 As sales professionals can genuinely contribute to the growth of any organization, having relevant sales goals and keeping an eye on your sales performance is vital for your business.
This, however, is much easier said than done. How can you start measuring the efforts of your sales team, then?
In this article, we'll go through five simple ways in which you can boost your team's performance and make sure you're following the correct things to keep scaling.
5 Ways to Boost Your Sales Team Performance
1. Define specific goals
Even though your sales agents will most likely be motivated by different things, setting specific goals for everyone has certain benefits.
Above all, you can quickly boost team spirit this way and also make sure that the company's mission is aligned with sales team goals. At the same time, all team members can hold each other accountable, which affects their performance.
Remember that your goals should be SMART: specific, measurable, achievable, realistic, and timely. Your sales strategy should be challenging but doable.
The more accurate your goals are, the more chances your team has to achieve them, and stay motivated in the future.
When setting these goals, you should always think about:
✅ Who you're selling to. What are their specific needs and pain points?
✅ What specific challenge are you solving? How is your solution positioned?
✅ How you're selling to them. Is your sales model low-touch, high-touch, or something else?
All of these will have an impact on the way your sales team is selling your solution.
2. Choose the right KPIs for your sales team
There are numerous metrics and KPIs you could keep an eye on, but the key is to choose ones that matter for your business. The most popular KPIs you could pay attention to are:
✅ Lead response time. This refers to the amount of time between the customer's initial inquiry and the sales rep's answer.
✅ Customer acquisition cost. The total cost of acquiring a new customer.
✅ Average sales cycle. The amount of time it takes for a prospect to go through all the stages of your sales funnel before becoming your customer, on average.
✅ Revenue. Simply, the amount of money you receive within a specific period (in this case, businesses tend to go for monthly recurring revenue a.k.a the amount of predictable revenue expected monthly.)
✅ Average profit margin. This is the average profit made across all products, services, and sales channels.
Of course, these are not all the KPIs you should keep track of. There's a wide range of team and individual activity metrics too, which is why you should do your research and choose the ones that suit your team best.
3. Take advantage of the available sales tools
Once you decide which metrics you're going to track, you have to figure out how you're going to track them.
What proves to be helpful at this stage is to take advantage of dedicated sales tools available, especially those that offer visual reports that can be tailored to the needs of your team. ?
Interestingly enough, high-performing sales teams tend to use nearly three times the amount of sales technology than underperforming ones. That's hardly surprising, given that powerful software can not only automate specific tasks for your team but also help you keep an eye on how fast these tasks are being completed. 
This is usually possible with a proper CRM system – but there are other tools you might want to give a try. For example:
? Uplead: to quickly find and connect with qualified prospects
? Shared Contacts for Gmail: to share Gmail contacts with your team
? CloudTalk: to make and receive more calls and collect data on your callers while you're at it
? Harmonized: to make it easier for your prospects to schedule appointments with your sales agents
There are plenty of other valuable sales tools on the market that can help you track the performance of your sales team and essentially take your sales productivity to the next level. 
To make that happen, though, you need to choose the right software for your team. Assess your sales activities and sales process for areas fit for improvement and automation. It might be high time to do your research. Find at least a few alternatives to take advantage of. Test if they work well with your team.
4. Review your sales team's activity regularly
If you've already set the goals for all your sales agents and figured out how to measure their performance, everyone needs to be on the same page and work together towards the same common goal.
It will be much easier if you organize team meetings regularly and recognize the efforts of your team members. Going through the numbers will help you keep an eye on your sales agents' performance and keep them motivated at all times: improving your sales in the long haul.
Additionally, let your team review a project or a given period. Your employees can notice operational issues that you are not aware of. Get feedback on procedures, methods, and tools that our company uses. That way, members of your team can impact their work and be more engaged daily.
So, in other words:
Once you have your common goals and KPIs, make sure to follow them regularly
Work together with your team and make sure everyone stays motivated
Make getting and giving feedback a routine to ensure continuous feedback loops in your team.
5. Bring the right people on board
Every business needs influential professionals on its team — otherwise, it won't develop much.
Look for highly motivated people. While recruiting, pay attention also to your potential employees' communication and multitasking skills, and the ability to listen and understand customers' needs.
Once you make sure everyone cares about increasing productivity, you can focus on finding the proper measures and tools to keep track of your team's performance.
Motivation is often what contributes to the overall success of a sales team and, thus, the health of a business. That's precisely why you should always look for things to celebrate instead of improving, and you should treat mistakes as learning opportunities instead of failures.
Make sure you look for and find the kind of people who are motivated and a good fit for your team. Learn from mistakes and celebrate successes together with your whole team.
Would you like to try Shared Contact for Gmail?
Shared Contacts for Gmail is a tool that makes contact management and sharing easy for your sales team — and your whole organization, increasing your sales team performance in the long run. 
And guess what? You can try it for free for 15 days.
7 Best Google Productivity Extensions and Add-Ons for Your Office
Google Workspace (previously known as GSuite and before that Google Apps) is one of the most popular sets of cloud-based business tools worldwide. According to Datanyze, it has a market share of more than 55% – which means it's even more popular than Office 365! As of January 2018, it was used by millions of […]
Read more