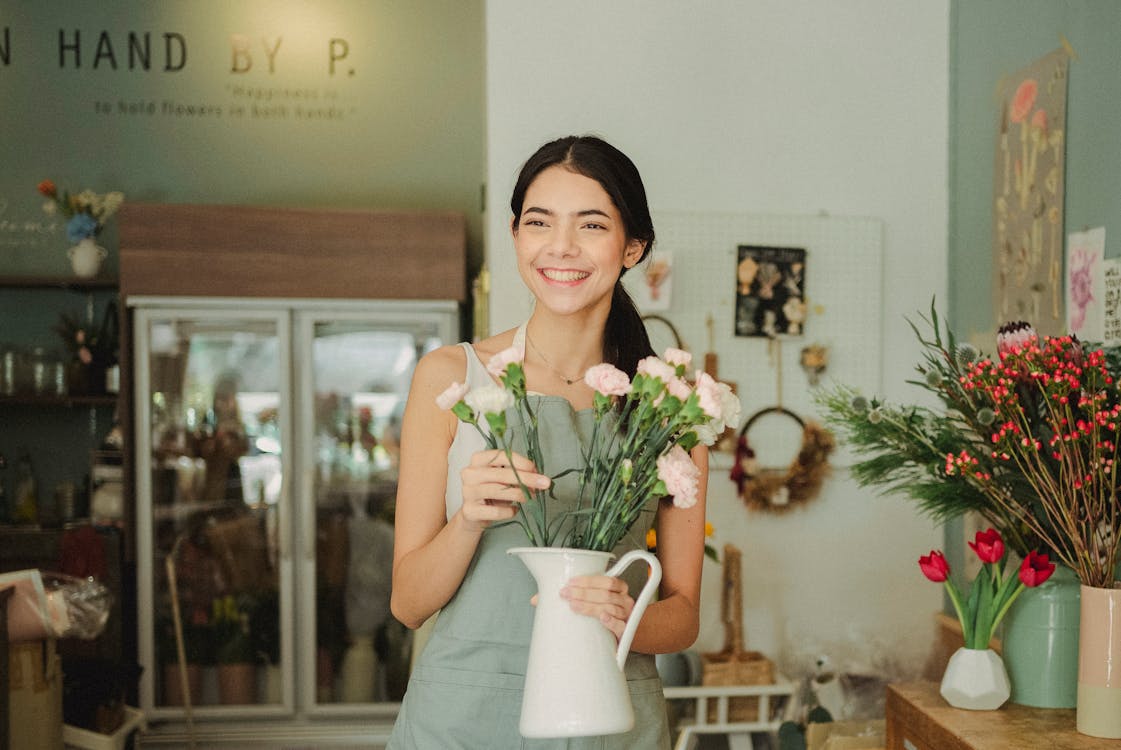 The Information Age brought exponential changes in the last two decades compared to developments in the previous two centuries. The shift from analog to digital storage propelled technology to aid the economy. Even a small business can avail of these advancements.
How does tech help small businesses?
Business intelligence
The standard way to do business before is to have a good product and push it to the market. Some still follow this approach like Apple and Facebook. The company bosses and design engineers command the output rather than the end users.
Nowadays, most businesses subscribe to the market-driven model. Products and services are usually designed to please customers. In this case, businesses need as much information from clients as they can. BI tools are available to help give customers a more personalized experience.
Nurture business-client relationships
The data gathered through those BI tools can also be used in building better relationships not only with our clients but also with our vendors and partners as well. Putting a touch on humanity and not just income-driven transactions promotes a healthy business environment.
Increase the efficiency of the system
Even prehistoric men used tools to finish their tasks better. As they say, modern problems require modern solutions. Hence, tech tools came about.
Technology boosts the efficiency of business processes. The increase in efficiency of operations reduces OPEX, which in turn, leads to business growth. Below are the fields where technological solutions are available for the organization.
Business Processes Where Tech Can Help
1. Contact Management
Communication and collaboration are important aspects of the business. This goes for both internal and external information exchange. Email revolutionized the messaging process but make sure to avail add-ons that will enhance this tool.
Additionally, spreadsheets may not be sufficient to meet the demands of your growing business when it comes to handling contact databases. Shared Contacts for Gmail© is created to allow you to share contacts- clients or vendors, among team members for easier collaboration.
2. Project Management
Project planning can't all be from the manager's head or notepad and then sent as instructions to the rest of the team. There is a plethora of project management tools available to create strategies, organize workloads, and more.
3. E-Signature Tools
A written contract has always been an integral part of doing transactions since the invention of pen and paper. At the dawn of the digital age, print-sign-scan-send was the trend.
Today, contracts can be widely recognized and legally bonded while being purely paperless. Choose the best electronic signature software that integrates well with your other systems and meets security requirements while being not overly complicated to use.
4. Email Marketing and Social Media Influencing
Email marketing boasts an ROI of 36:1 while social media has $2.80 for every dollar spent. These types of marketing would not have been possible prior to the boom of the internet.
5. Customer Relationship Management (CRM)
CRM offers a wide array of business solutions including lead generation, workflow automation, and data analysis. Statistics show that 91% of businesses with 10+ employees have CRM. The ROI is $30.48 per dollar spent, however, it may take up to 13 months to achieve.
It undeniably plays a major role even in small businesses. Consequently, thorough research and analysis must be conducted before adopting one.
Read more: How To Use G Suite/Google Workspace As Your CRM: An Actionable Guide
6. HR Management
HR officers' tasks include recruitment, employee satisfaction, and dispute resolution among the many functions. They need all the help they can get to maximize their time, effort, and other resources in accomplishing the aforementioned duties. HR Management platforms can greatly support the personnel division.
7. Accounting Software
Small business owners have a lot on their plate. In turn, integral functions like bookkeeping are not getting proper attention. Some choose to outsource it. However, time and money can be wasted on untrustworthy third parties. Fortunately, there are some startup-friendly accounting software that you can choose from depending on the nature of your business.
Read more: 5 Steps to Enhance Your Business Accounting
8. Password Management
It is a great security threat to use a single password for a multitude of log-ins needed especially on business accounts. Sadly, the tech hackers use also leveled up. On the bright side, the countermeasures step up as well.
Password managers have state-of-the-art security features like random password generators and secure sharing of passwords between co-workers.
9. Website Monitoring
Publishing a well-designed and functional website is not enough. Website monitoring ensures its availability, speed, and calibrated performance. Automatic monitoring services save you a lot of time and manpower compared to doing it manually.
10. Data Backup
Backup software is insurance for your critical business data. No need to worry about accidental deletion or intentional sabotage if you can restore your data in a few clicks.
Read: Advantages of Having Unlimited Recovery Time for Deleted Contacts
11. Payment Processing System
Payment processors enable small businesses to facilitate financial transactions between customers and vendors. The system securely transfers credit card information between the bank that issued the card and your business bank account.
12. Cybersecurity Solution
Data protection should not only apply to the company's data but as well to the customer's information as well. Security breaches on client data can severely damage your business reputation. Hence, you must consider acquiring one.
Need Help with Your Google Contacts Management?
Schedule a call with one of our consultant. Free of charge.